Sprague's Pipet Habitat Restoration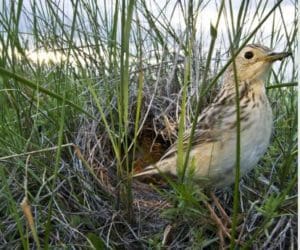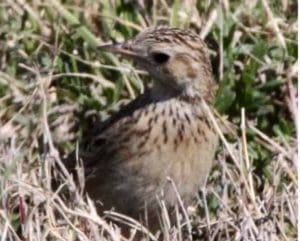 Help Us Restore Sprague's Pipet Habitat!
This year Glenbow Ranch Park Foundation is focusing conservation efforts on a small grassland bird called the Sprague's Pipet. This small grassland bird has been classified as threatened in Canada.
Sprague's Pipet live in the grasslands, breed and lay their eggs in the grasses throughout Glenbow Ranch Provincial Park. Since 1970 their species has declined by 70% due to the amount of grassland ecosystems declining in North America. Being a park filled with native grasslands Glenbow Ranch Provincial Park makes the perfect home for breeding and laying eggs for these amazing birds!
This year GRPF has dedicated time in 2023 towards:
Restoration of these habitat spaces back to natural habitat through invasive species management.
Data collection of the Sprague's Pipet species in the park.
Formulating a long term plan to ensure a healthy habitat is always available for the Sprague Pipet at Glenbow Ranch Provincial Park!
We can not do this project without your support! To reach our goals in 2023 to support the Sprague's Pipet our goal is to raise $20,000 to help our foundation cover the costs associated with the project.
Please consider helping us restore these habitats!
Thank you!
GRPF Team
Photo credit: Michael Forsberg, Bird Conservancy of Rockies, Birds of North America