Giving Tuesday November 28, 2023
Did you know: Only 1% of the remaining grasslands in Alberta and Saskatchewan are protected. Protecting and restoring remaining grasslands is critical to keeping greenhouse gases in the ground, providing habitats for declining grassland species, while recognizing Indigenous title and rights? November 28th is Giving Tuesday. We ask that this year you think about supporting Glenbow Ranch Park foundation and its effort to conserve!
Make your donation now and note that it's for Giving Tuesday!
Donate Now!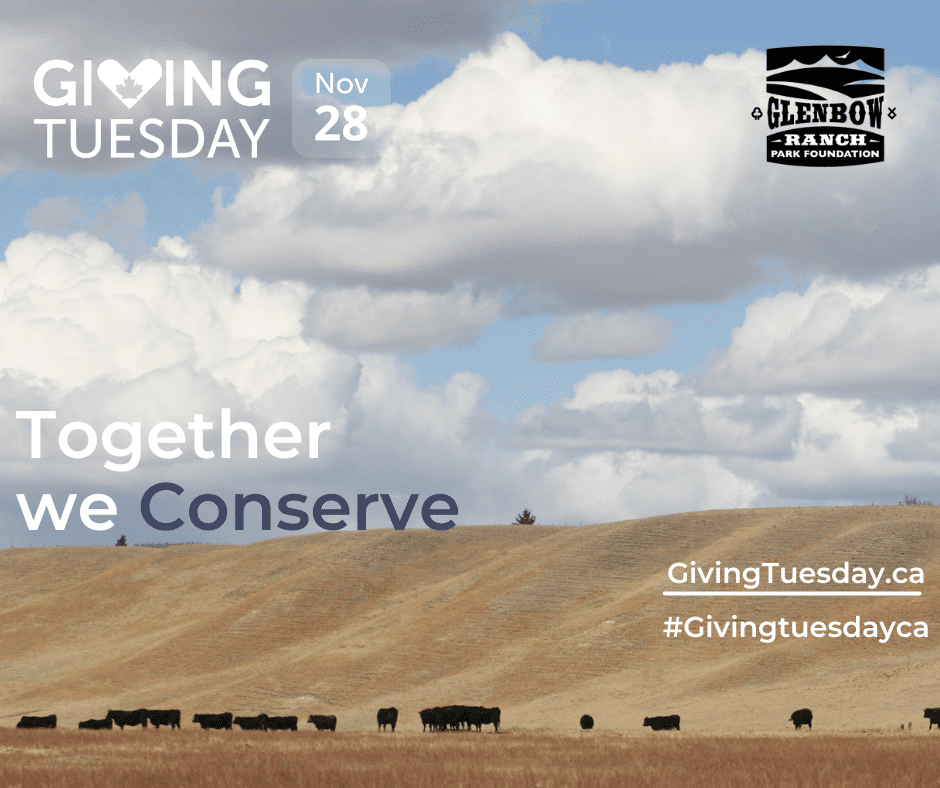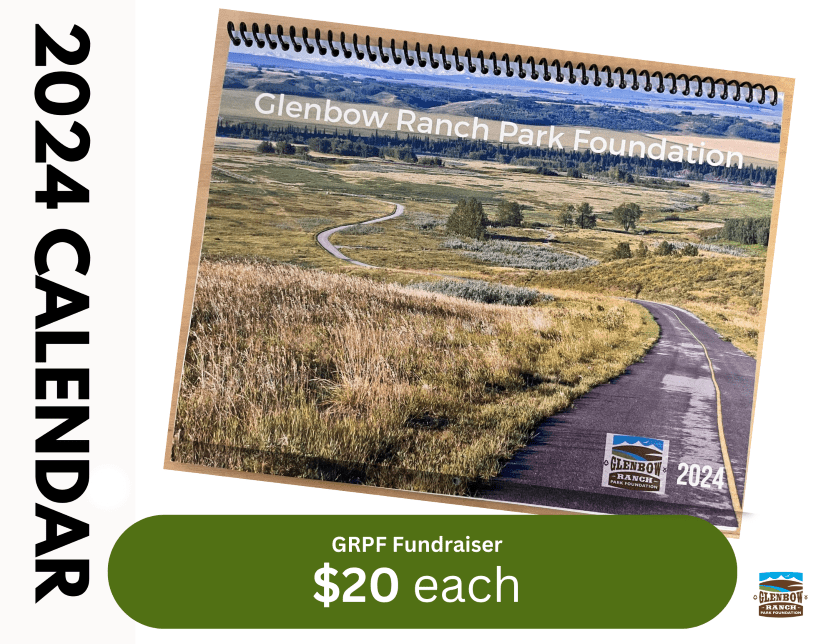 Get Your GRPF 2024 Calendar 
These calendars make great Christmas gifts. Share the amazing views and wonderful wildlife with your friends and family.
Through the purchase of this calendar, you are playing a crucial role in helping us fulfill our mission of conserving this precious land for generations to come. Your support of purchasing a calendar supports the foundation's general operations, including: Education and Outreach, Conservation Programs and Volunteer Programs.
Your support is an investment in Glenbow Ranch Provincial Park and a testament to your dedication to environmental stewardship and a sustainable future. We are honoured to have you as a valued member of our community.
We couldn't do what we do without your support. Thank You!
Buy Now!
Glenbow Ranch Park Foundation; 10 years of grassland education
Recipients in the Land category of the 30th Annual Emerald Awards, the Glenbow Ranch Park Foundation protects 3200 acres of native fescue grasslands and is an active cattle ranch. The Park is home to creatures big and small from moose to bumblebees and spans 10 km of the Bow River.
We preserve and enhance the diverse natural and human history found in Glenbow Ranch Provincial Park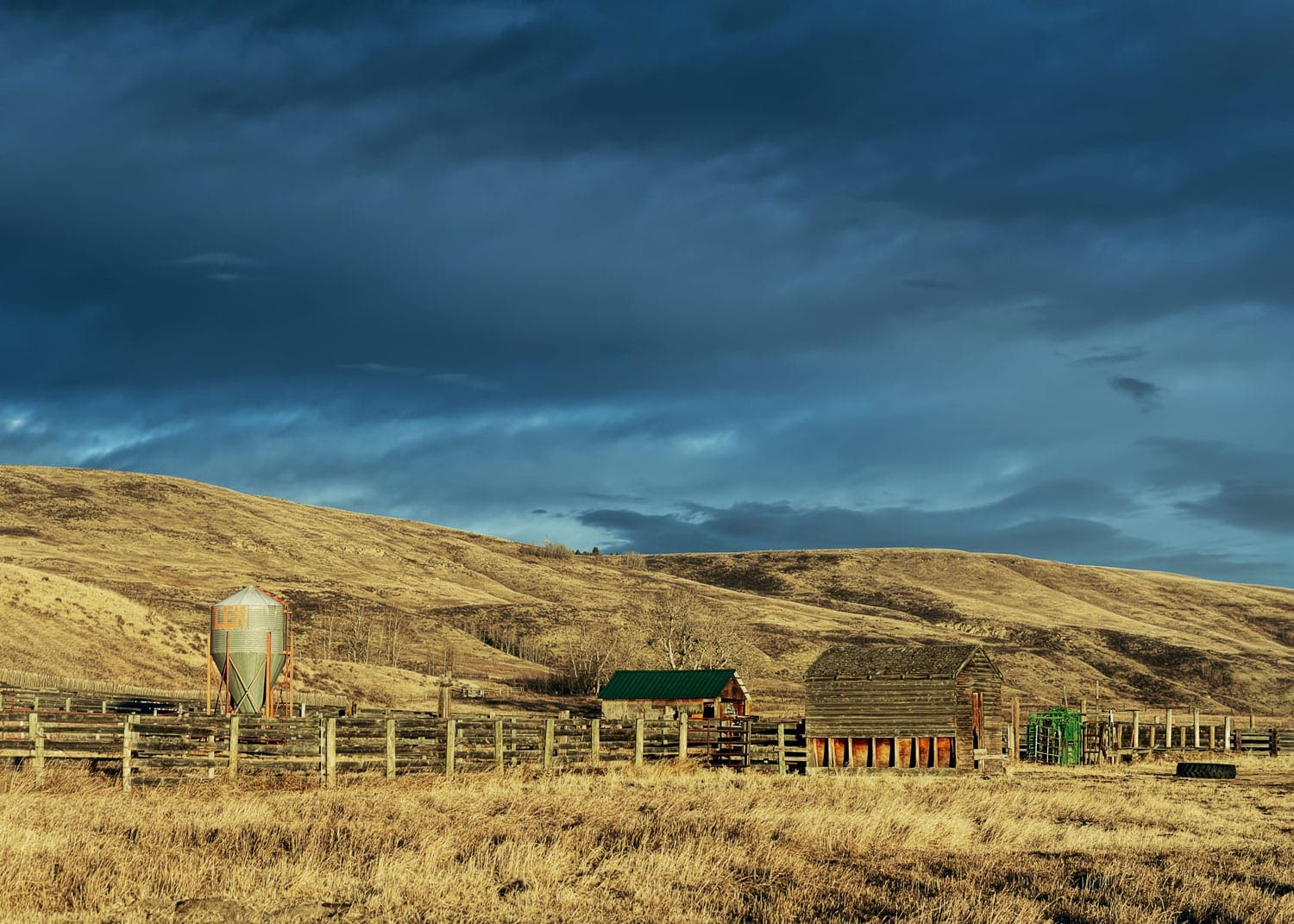 About Glenbow Ranch Park Foundation
Glenbow Ranch Park Foundation (GRPF) is a not-for-profit organization dedicated to the protection and preservation of Glenbow Ranch Provincial Park (GRPP) and other lands that possess important heritage and ecological value. Established in 2007 by the Harvie Family, our Mission is to protect and promote Glenbow Ranch Provincial Park through engagement, education, collaboration and conservation.
Glenbow Ranch Provincial Park is located on the lands of Treaty 7 territory. We acknowledge the past, present, and future generations of the Stoney Nakoda Nations, the Tsuut'ina, the Blackfoot Confederacy (Siksika, Kainai, and Piikani), and the Metis Nation (Region 3) who help us steward these lands, as well as honour and celebrate this place. In the spirit of reconciliation, we recognize the continued importance of these lands to all who make their home in the Treaty 7 region of Southern Alberta.
Learn More About Us
There are so many ways that you too can become part of the Glenbow Ranch Legacy! Glenbow Ranch Provincial Park is operated and maintained through a unique partnership between the Glenbow Ranch Park Foundation and the Alberta Government. Your donation to the Foundation will help protect the Park, provide Visitor Services, offer engaging programs, add new features, and support research.
Support Glenbow Ranch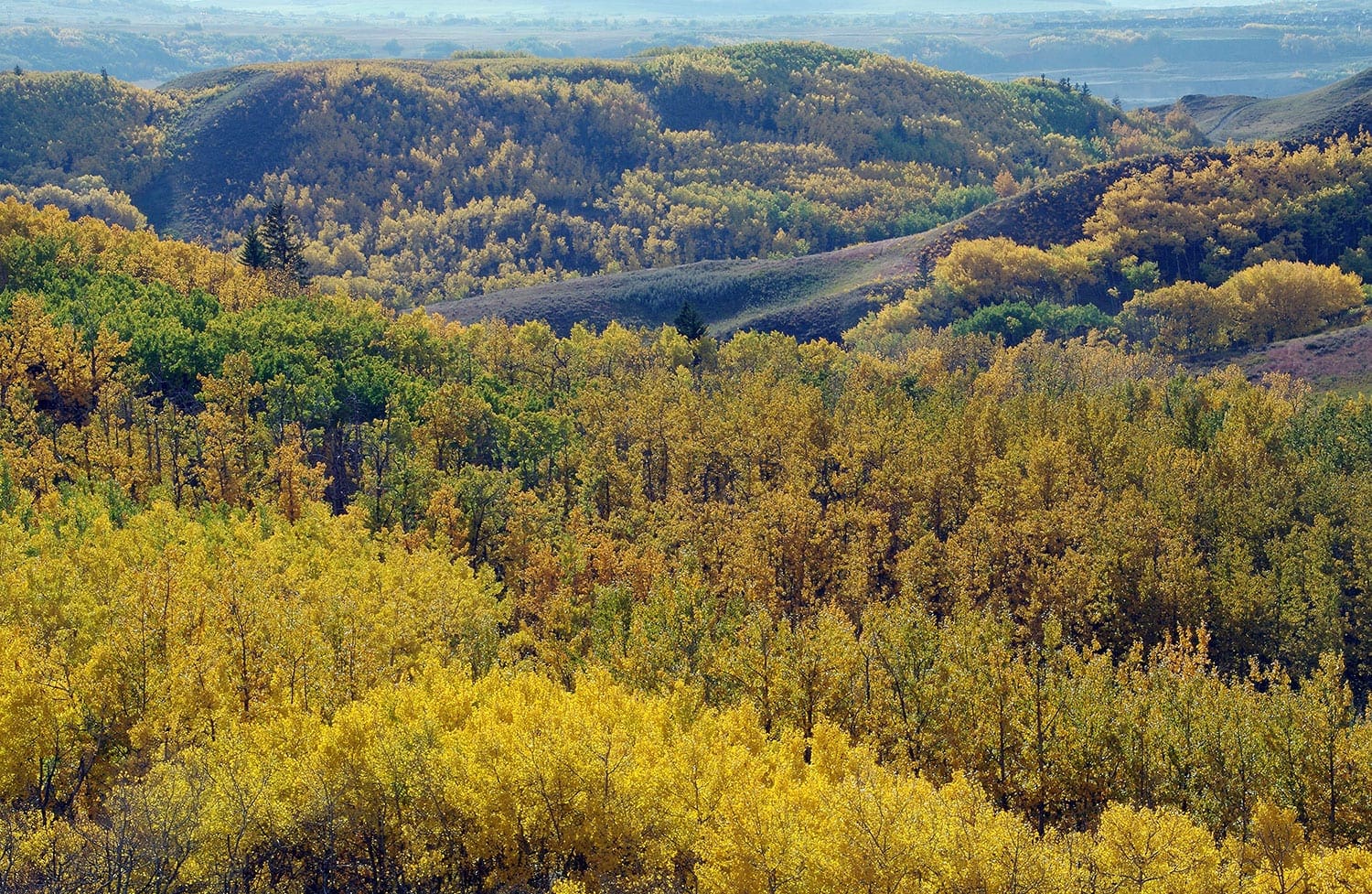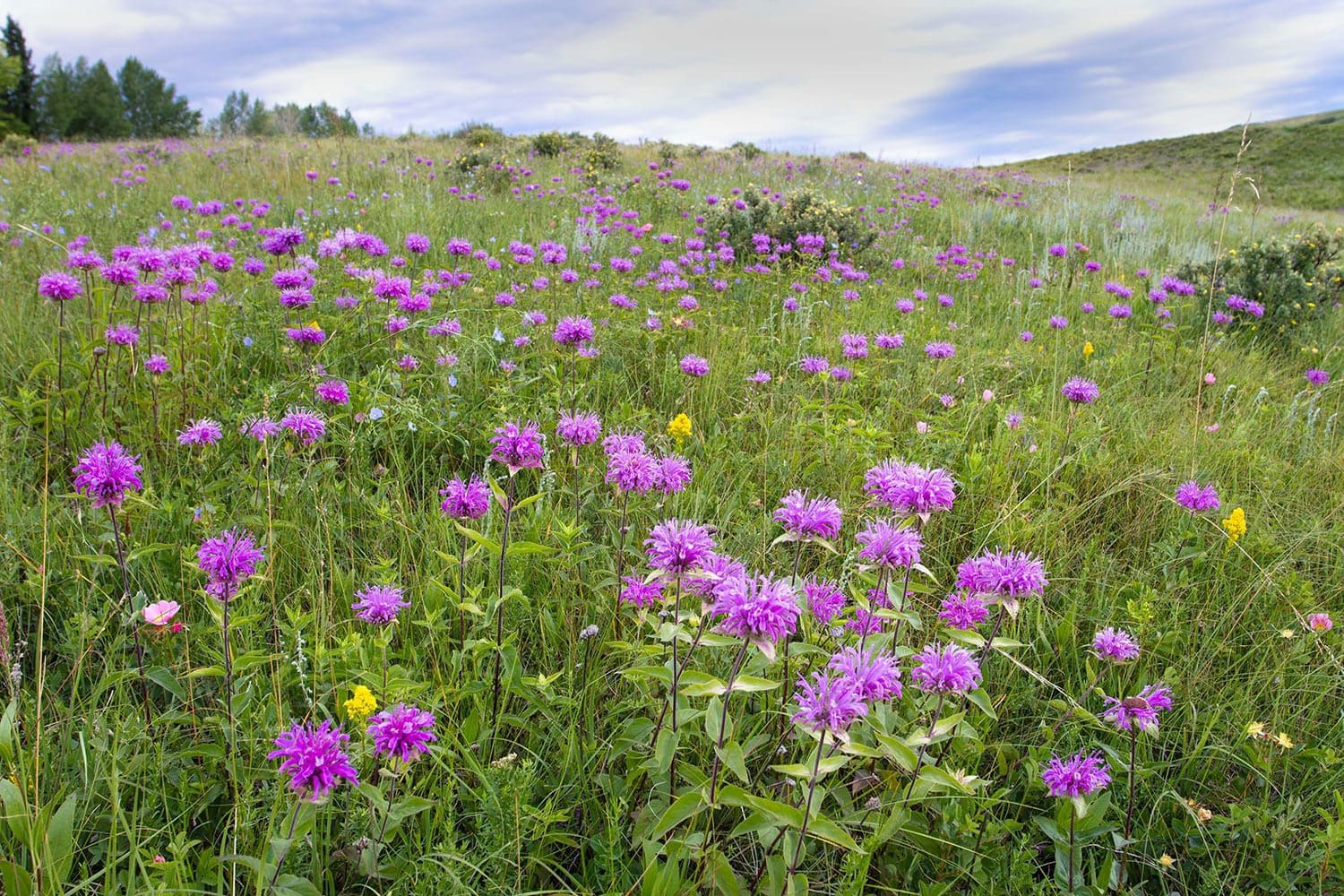 Glenbow Ranch is 3,200 acres of native fescue grassland and an active cattle ranch. Enjoy stunning vistas, rolling hills, and spot the occasional cowboy as you explore nearly 40 kms of paved and shale path – all a stones throw from Calgary and Cochrane.
How To Get To The Park
Frequently Asked Questions
Our Hours Of Operations
Glenbow Ranch Trails
How To Arrive Prepared
Translated Brochures
Plan Your Visit